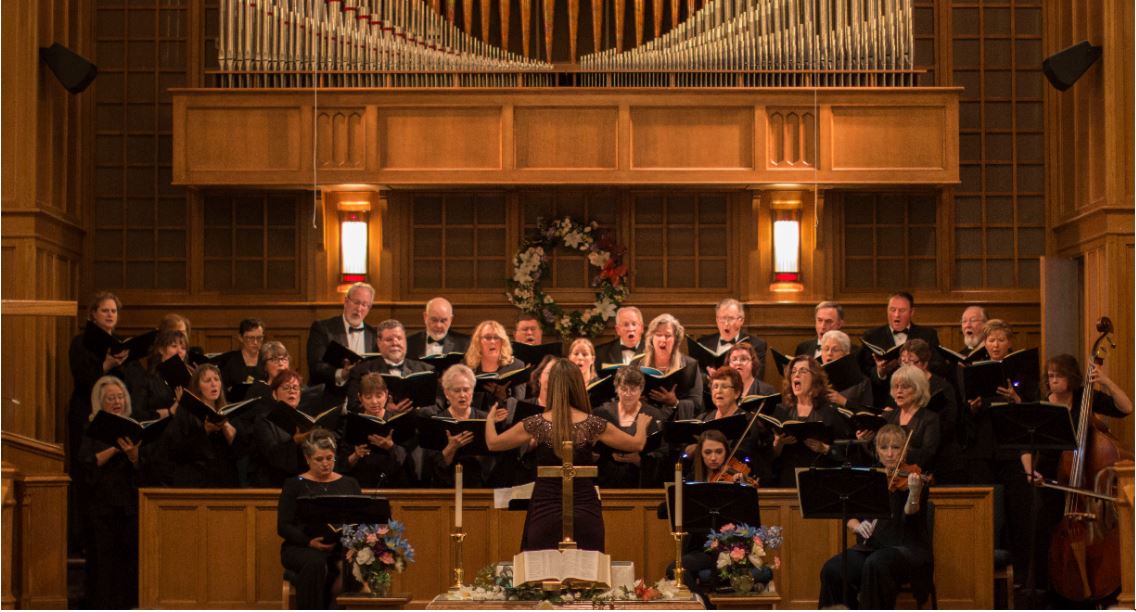 The Cheyenne Capital Chorale is a non-auditioned, community choir based in Cheyenne, Wyoming. Going into our 69th year, the choir has been sharing choral music with the Cheyenne community. Performing a repertoire that often features contemporary American composers, sacred pieces, and classical works.
Board Meeting
Monday, June 24th 6:30-8 at the Laramie County Library in the Windflower Room. All members invited!
Return to Rehearsal
First rehearsal back on Tuesday, August 27th 7-9 at FUMC. Watch for emails regarding auditions for our "Singers" group and possible quartet.
            Cheyenne Capital Chorale Anne Schatz, Director Linda Pechulis, President Michele Jensen, Vice President Heather Bugg, Secretary Larry White, Treasurer Brian Greene, Librarian Dyan Christiansen, Member-at-Large Danielle Jensen-Ryan, Member-at-Large...
We're already headed into the second part of our 2018-2019 season and preparing for our final concert of the year. Are you ready for the "Little Organ Mass" (Kleine Orgelmesse) by Joseph Haydn? I loved all the sharing of food and fun at the Post-Holiday Part! Read...